Pereira Passos Institute localization
The headquarters of the Pereira Passos Institute it's in the city of Rio de Janeiro.
Who we Are
The Pereira Passos Institute (IPP) is the research department for Rio de Janeiro's City Government, a national and international reference in data and management knowledge for strategic planning and public policies integration, mapping, cartographic production and geotechnology application.
The Institute's mission is to manage information about the City so that the planning of public policies and urban interventions has support in qualified data. More than that, it contributes to the improvement of the population living conditions, the efficiency of public management and the promotion of sustainable urban development.
The Institute is also responsible for producing and documenting relevant information about the Municipality, made available to the general public in the form of digital apps, studies, tables and maps stored in the IPP Data Warehouse portal (http://www.armazemdedados.rio.rj.gov.br/)
Organizational Structure
The Pereira Passos Institute (IPP Rio) is organized into four different boards: Board of Administration and Finance, City Information Management Board (DIC), Economic and Strategic Development Board (DDEE) and Board of Special Projects (DPE). Each one of these Boards being divided into different managements.
Board of Administration and Finance – DAF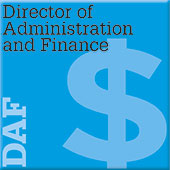 Combined by Financial, Administrative, Human Resources, Advice and Institutional Advisory Managers, DAF is responsible for planning, coordination and supervision activities related to employees, transportation, administrative communications, materials management, supply and general services, assets, financial accounting, budget control and contracts and or / agreements signed at the Pereira Passos Institute.
Main Activities:
Rio's Youth Project - developed in partnership with the Social Development City Department, which takes care of adolescents in vulnerable situations, the project is engaged in the youth's educational and professional improvement. DAF developed consistent work plans, observing applicable laws, offering compensation, uniform, transportation vouchers, and the opportunity of experiencing healthy living and professional development.
Board of City Information – DIC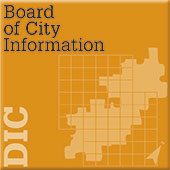 DIC gathers, analyzes, prepares and disseminates cartographic, geographical and statistics information, necessary for the city's planning and management. It is the maintainer of the Data Warehouse portal - key disseminator of data on the municipality. It encompasses the departments of cartography, geoprocessing, Geotechnology, Sociodemografia, Statistics and Economic Studies Housing Studies.
Main activities:
Annual monitoring of land use and slum areas: intended for historical comparison of the limits of the settlements and elements of urban and non-urban morphology.
Municipal mapping: city "portrait" identifying different components of the urban landscape.
Geoprocessing: integrates municipal mapping with the various systems and sectorial information to facilitate the administration of the city.
Aggregated Database: one of several geostatistical applications produced by the institute with the cross-referencing of databases. It allows the development of an accurate picture of a particular region of the city.
Cadtec is a registry that provides information for use and occupation, tax and fiscal information, and information on ownership of each parcel of land.
Geopaths: A system that manages the licensing for work on public roads by mapping the surface and the underground of the city.
Technical Notes, Carioca Studies, and Rio Notebooks: Rio's analysis that helps to understand the city.
Data Warehouse: portal of Rio de Janeiro's Municipality that provides easy access on statistics and geographic information on the municipality.
SIURB - Urban Information Municipal System – It's a new City Hall's information system that aims to improve the exchange, storage, analysis and dissemination of municipal institutions data.
Director of Special Projects - DPE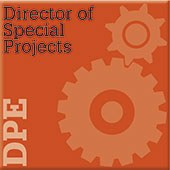 The Special Projects Board is dedicated to the development of strategic programs and projects aiming social and urban integration and to the methodology systematization related to these activities. DPE supports development actions that contribute to the empowerment of civil society. It encourages organized participation in all stages, improving governance and actions to identify, welcome and encourage private initiatives and civil society to complement government efforts to reduce poverty and social inequality.
For that is structured in three areas:
Management and Research Studies
Management Evaluation
Coordination of Institutional Articulation
Main Activities:
Rio de Janeiro's Public Management Project - technical assistance project, aiming to strengthen social governance and the monitoring and evaluation of the Municipality's public policies.
"Transformation agents – Youth's Profile in pacified areas" research- gathers information on the profile of youth living inside 30 slum areas in Rio de Janeiro, aged between 14 and 24 years. The research reflects the youth opinion on work market, education, family and leisure, as well as internet access. The initiative is carried out by IPP, in partnership with the TIM Institute.
Strategic Economic Development Board – DDEE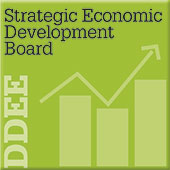 The Economic and Strategic Development Board (DDEE) is a project incubator with five years of experience in developing, implementing and supporting projects in pacified communities for local economic development.